Home
Welcome to Tit 4 Tat Tattoo Studio!! Thanks for dropping by and checking us out! If you're looking for a unique kind of ambiance for your next tattoo and/or piercing, we might be the place for you!! Our lively and exceptional staff, along with our eclectic vibe offers a relaxing and positive experience from start to finish...with just a pinch of sharp instruments sprinkled in for good measure!!
A high percentage of our business is from repeat customers and referrals. We welcome the opportunity to earn your trust and deliver the best possible service to you. And please do write a review about your experience with us on Google, Yelp, Facebook, Instagram, and Tattoo.com

Gift Certificates Available Anytime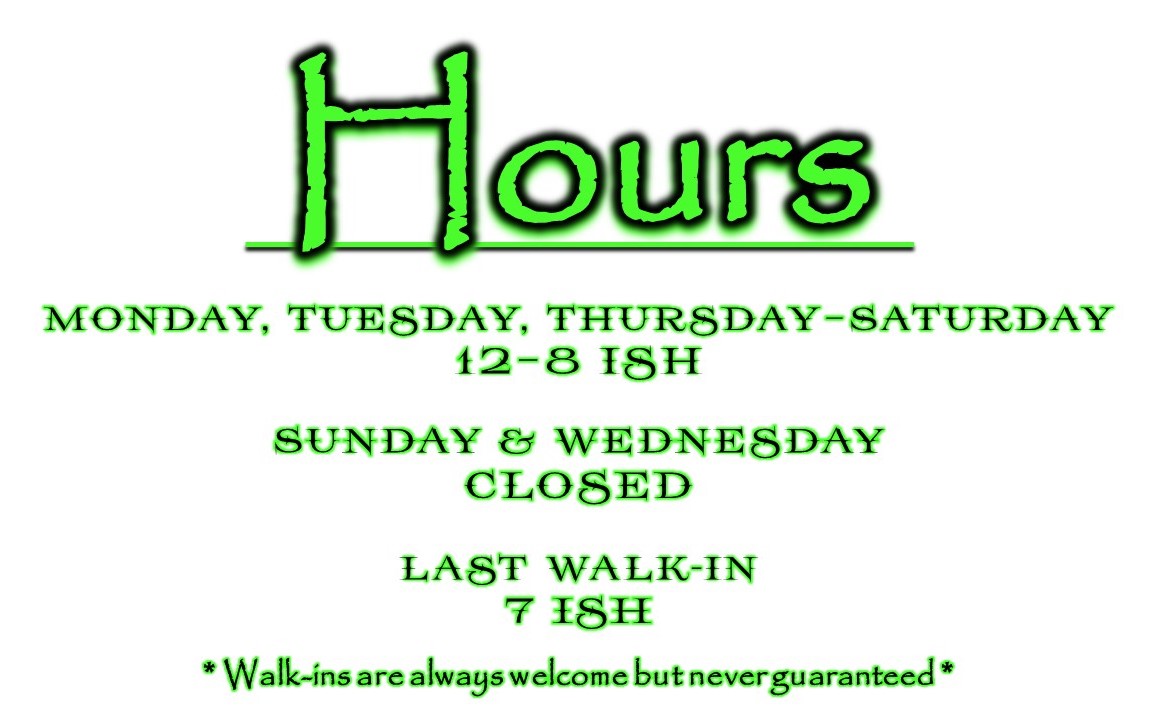 We may sneak out a little early some days, it never hurts to call ahead if its getting late!!